"

I had a good time.
It was a lot of fun,
not only with my team,
but with everyone.
The exercise
was good also.
TINA SISTRUNK / 2016 PARTICIPANT
3rd Annual United Way Dragon Boat Race
Join us Saturday, August 18th, as the United Way of Sevier County celebrates the 3rd Annual Drums on the Dam Dragon Boat Race at Douglas Dam Headwater Campground on beautiful Douglas Lake in Sevierville, TN.
Crews of 20 rowers, a drummer and professional steerer race in authentic 46-foot Hong Kong-style boats in three heats during this high energy, adrenaline pumping event. Competitors rave about the excitement, family-friendly competition and community spirit surrounding the sport. All skill levels and physiques learn to perfect their stroke and timing for the ultimate experience in teamwork! Dragon boat racing serves as a great team building experience for companies, youth groups and teachers, as well as individuals.
All teams commit to raise funds to support United Way's community partners. Forming a team is easy and we can't wait to have you join us this year. Mark your calendar!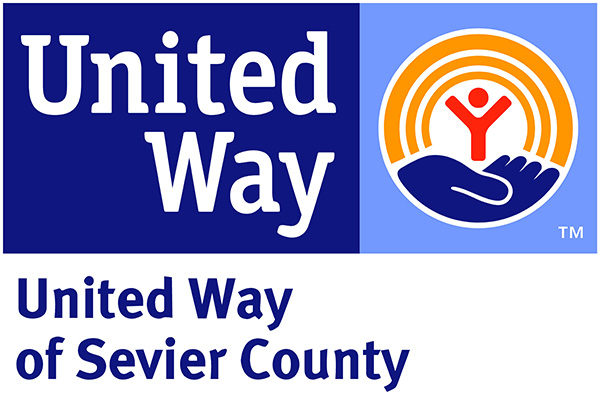 SAVE THE DATE
Saturday, August 18 at Douglas Dam in Sevierville, Tennessee
Drums on the Dam will include many local businesses, community organizations, out-of-town teams and teams of friends and family looking to take home the coveted trophy!
Among the competition and festivities will be an opening ceremony, race heats, the drummer's parade, live music at lunch and the closing ceremony which includes the awards presentation.
WE WANT YOU!
How you can participate in the 2017 Drums on the Dam
Do you know?
Drums on the Dam trivia
More than 50 million people competed in a Dragon Boat Race in the last year. Don't miss out on one of the fastest growing team sports.
ORIGIN
Dragon Boat racing
celebrates the life of
the Chinese poet
Qu Yuan who drowned
in the Miluo River.
The villagers tried to
recover his body by
paddling out on boats.
TEAMWORK
Teams will
typically paddle
at a rate of
60 to 85 strokes
per minute.
Each race
covers a distance
of 200 yards.
THE BOAT
The typical
length of a Dragon
Boat is 46 feet.
Each team has
20 paddlers,
a drummer and
steerperson.
THE SPORT
The International
Dragon Boat
Federation
governs the sport,
which has clubs
in more than
60 countries.
LOOKING BACK

Thank you for making the Inaugural United Way Dragon Boat race a success
On Saturday, August 20, 2016, hundreds of paddlers from 12 teams rowed in sync on Douglas Dam. There were plenty of smiles, competitive trash talking, a steerer's auction and determination as the day continued. The paddlers from Ole Smoky Moonshine went for a celebratory swim before claiming their gold medals at the awards ceremony following the final race.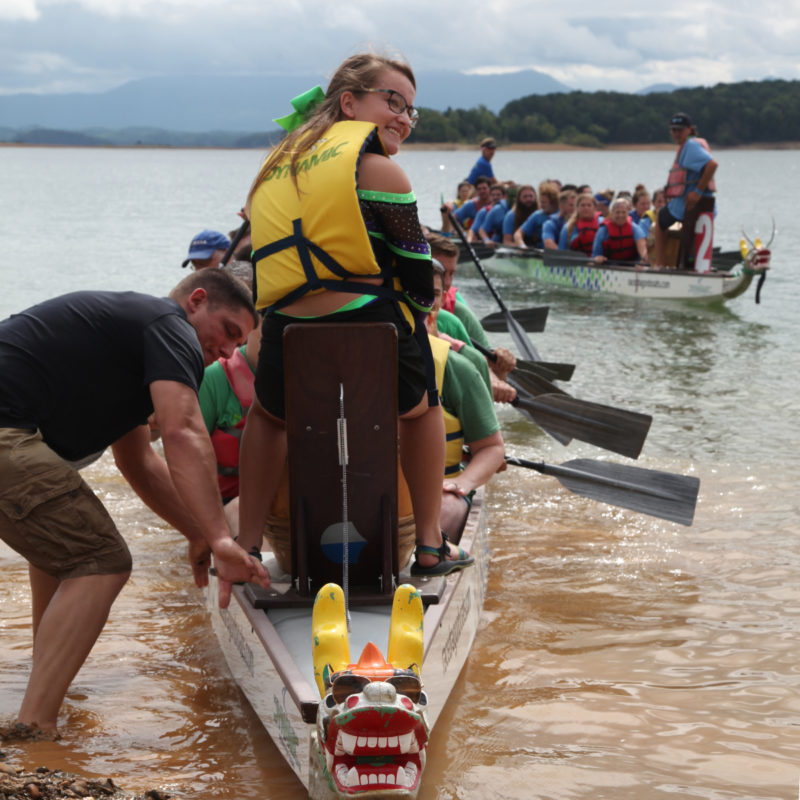 REGISTER YOUR TEAM
Registration ends Friday, July 21, 2017
Register your team online at our secure site; or fill out the Team Registration Form and submit your payment. The fee to register a team is $2,000. If you want to be a paddler but don't have a team to join and are willing to serve as an alternate, your name will be placed on a list that we will coordinate for individual paddlers. Cost per individual is $50.
2017 DRUMS ON THE DAM SPONSORS
WE WANT TO HEAR FROM YOU!